Short-Term Nursing and Rehabilitation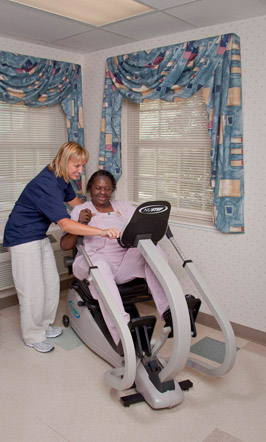 The Laurels of Salisbury cares for individuals with a wide variety of illnesses or injuries. Our short-term stay programs offer comprehensive care in the following areas:
Orthopedic Rehabilitation Program
Neuro Rehabilitation Program
Cardiac Recovery Program
Wound Healing & Wound Prevention Program
Alzheimer's Skilled Services Program
"I came to The Laurels after a total hip surgery for rehabilitation therapy. I was very pleased with the way they all worked together to help everyone."